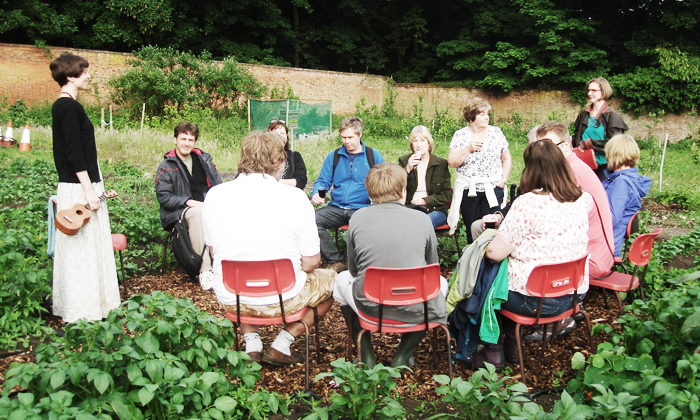 Midsummer's night lived up to its magical reputation in the garden. The night of the 21st of June saw around 100 people come for the first public viewing of the garden in over 200 years.
Guests walked around the newly planted beds while garden experts explained the methodology and purpose behind some of the more specialist plantings; '3 sisters' traditional native American Indian planting, Bio-intensive planting, Quinoa and planting by phases of the moon, amongst others.
Most people were staggered by the size of the garden (which is equal to the size of a football pitch) and the progress that's been made in a very short space of time – thanks to our garden coordinators, workers from Havering Council and volunteers from the community. Yet this is just the start of a long journey to bring the garden back to its former glory.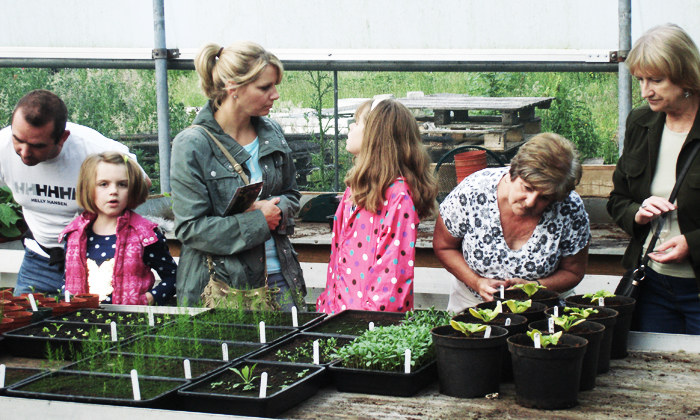 The magic of the garden was evident in the twilight of the midsummer night with singing & storytelling in the scenic potato patch, a friendly swarm of honey bees waggling around their queen and the hissing of a snake overhead as darkness fell!
Thank you to the support of our partners; Havering council, particularly the parks service, Big Lottery's Local Food, Friends of Bedfords Park and HAVCO.