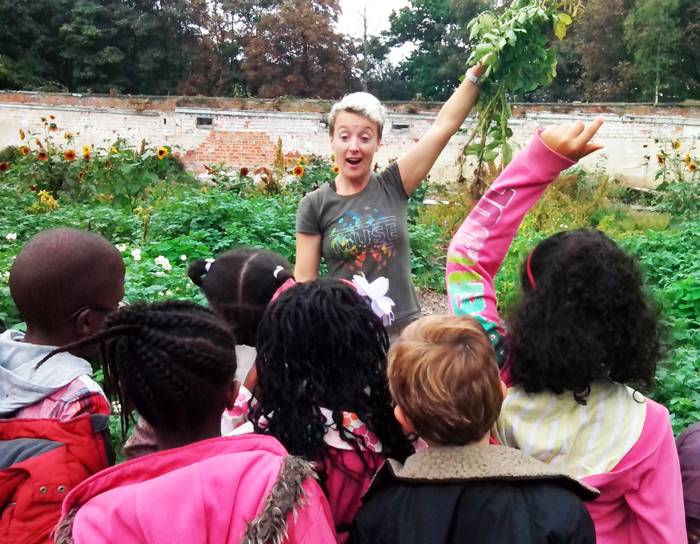 Almost 650 children aged 5 to 10, including 30 disabled children and young adults, visited the Walled Garden in Bedfords Park for our Harvest Festival week. The festival was jointly organised by Clear Village, the London Borough of Havering and Essex Wildlife Trust.
We taught the children that the original carrot from Afghanistan was purple and showed them orange beetroot and purple beans, relating these to food they eat and the variety that's out there. We showed them the 3 sisters beneficial planting scheme of the indigenous Americans for corn/beans/pumpkin and they were all delighted to see the biggest pumpkin 'Cinderella' and tried to guess her weight.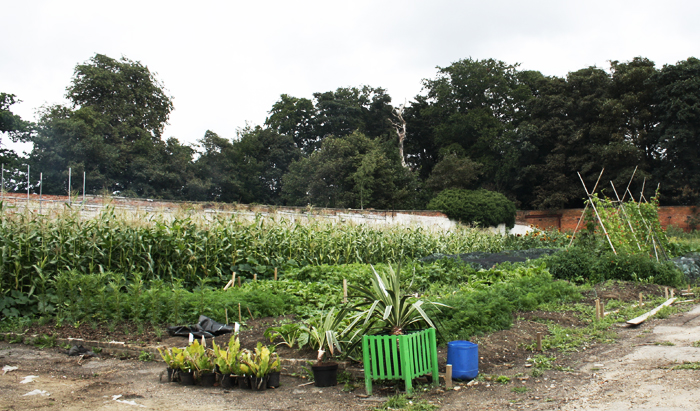 The history of the potato 'conquistadors to chips' was a big hit, as the youngsters learned that even potatoes could add to the rainbow on their plates. They were captivated when we dug up a whole potato plant and explained the seed potato 'mother' and how the energy of the sun is captured by the leaves working like solar panels. In addition, the council had a mini farm yard, the rangers explained woodland animals and a working heavy horse showed its power pulling logs around.
Overall it was a fantastic week, full of colour and energy. We hope all the children enjoyed their day out in the garden and will be back soon to learn more about nature.